INTERLABORATORY ON ENAMELLED OBJECTS RELEASE
---
September 26, 2018 » Communications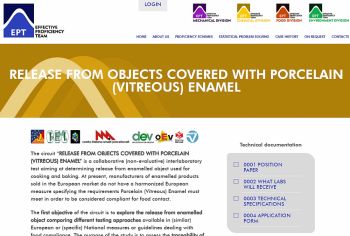 The National Associations of EEA have concluded the collection of the Interlaboratory data on enamelled objects release. The most signifcant evidence of the Round Robin Test was presented at CISP Annual Conference, taking place in Bologna on Friday November 29th.
The project aimed at analyzing data on the release from enamelled objects using different simulants, among the most used in tests for food contact, in order to provide a scientific basis for published standards and the dialogue with European Institutions.
All data will be published in a final report and CISP will provide specific training on its content.
Interlaboratory website:
https://www.proficiencyproblemsolving.com/prodotto/release-from-objects-covered-with-porcelain-vitreous-enamel/
For more information on the Interlab report and CISP training, please write to: cisp@cisp.it
---
Back to news
subscribe!
---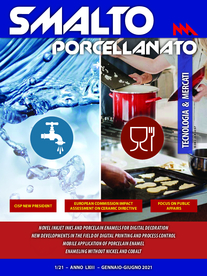 Discover the latest issue of our magazine for free
Subscribing to the e-magazine you'll be granted access to
our technical archive
subscribe
now!
---